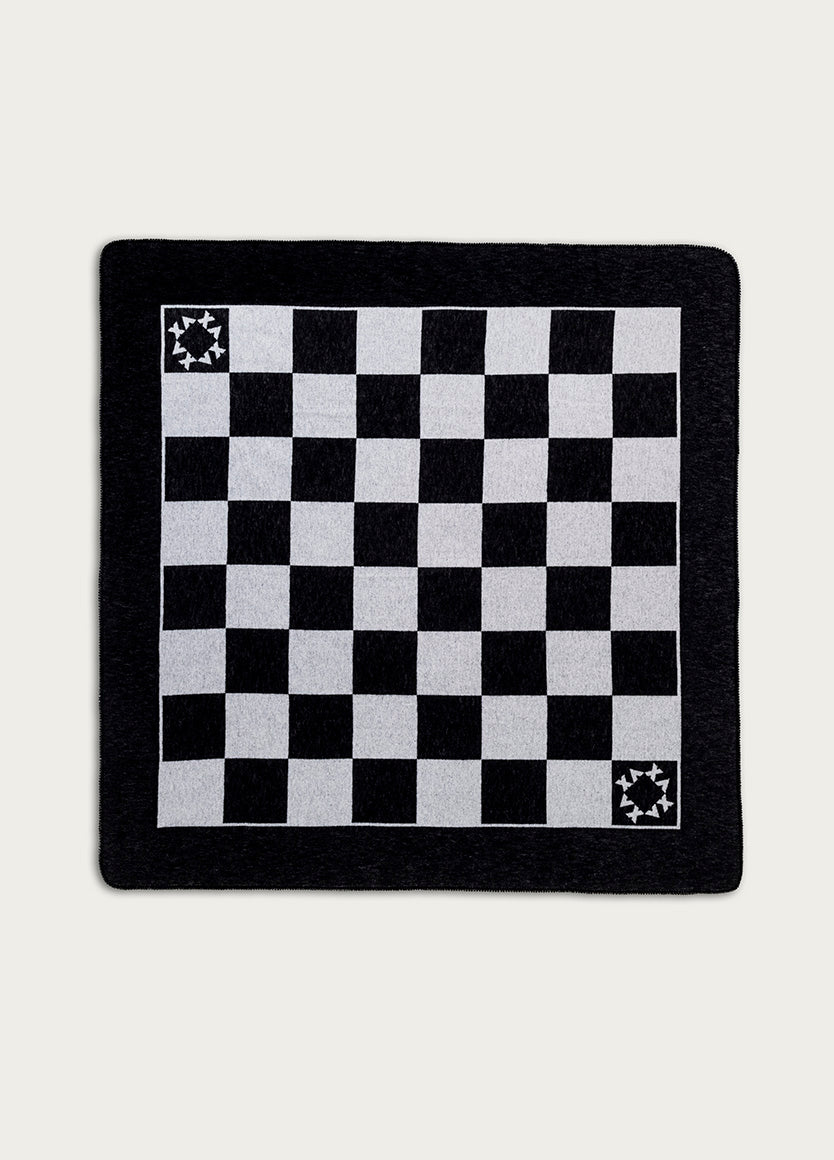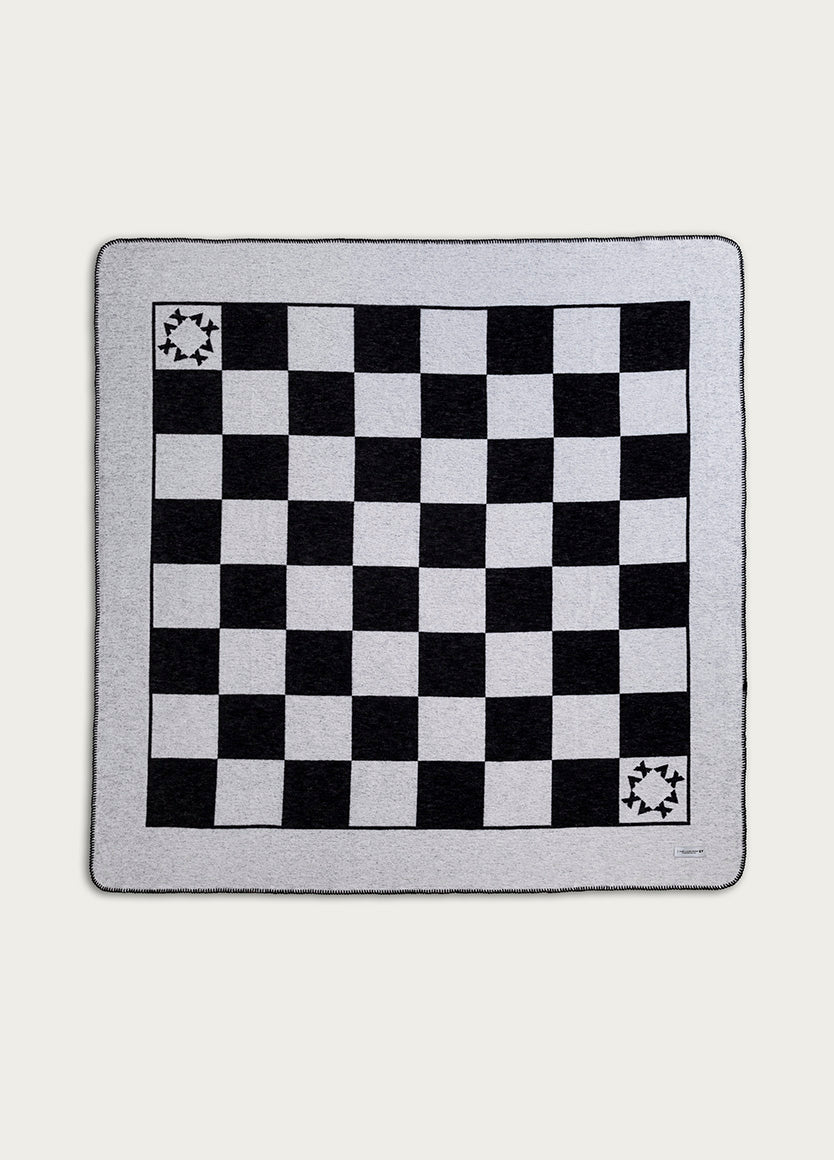 Part of the second collaboration between Ntando XV and Aranda Textiles, this blanket is inspired by a chess board. Crafted in Aranda's signature heavyweight, South African wool, this blanket works perfectly as a throw to bring softness to any space in your home or style it wrapped around yourself to stay warm in the cold winter months.
Made in: South Africa
Composition: 80% Wool, 20% Acrylic 
ABOUT Ntando XV
Artisanal clothing with a concept focus, Ntando XV loves to challenge the social narrative. Utilising slow fashion and sustainable practices, Ntando creates pieces which explore line, form and structure while using traditional crafts.
Size Guide
This size guide should be used as a guideline. Sizes may vary due to individual variances that may affect sizing. For information specific to the product, please refer to the product details on the product's page.
Should you require further assistance, please email Customer Care at customercare@merchantsonlong.com or call our Customer Care Line 083 556 0128, Mondays to Fridays 9am – 5pm. Emails sent on public holidays or over the weekend will be answered the following business day.
WOMEN'S APPAREL
XS
S
M
L
XL
XXL
UK
6
8
10
12
14
16
US
2
4
6
8
10
12
Combined Sizes
S - M      
L - XL      
WOMEN'S APPAREL - Resort & Swimwear
| | XS | S | M | L | XL | XXL |
| --- | --- | --- | --- | --- | --- | --- |
| UK | 8 | 10 | 12 | 14 | 16 | - |
| US | 0 | 2-4 | 6-8 | 8-10 | 12 | - |
| Bikini Top | A | A/B | B/C | C/D | D | - |
MEN'S APPAREL - Coats, Blazers and Jackets
| | XS | S | M | L | XL | XXL |
| --- | --- | --- | --- | --- | --- | --- |
| UK | 34-36 | 38 | 38-40 | 42-44 | 46 | - |
| US | 34-36 | 38 | 38-40 | 42-44 | 46 | - |
MEN'S APPAREL – Shorts and Trousers
| | XS | S | M | L | XL | XXL |
| --- | --- | --- | --- | --- | --- | --- |
| UK | 32 | 34 | 36 | 38 | 40 | - |
| US | 32 | 34 | 36 | 38 | 40 | - |
SHOES – Men's and Women's
| UK | EU | US |
| --- | --- | --- |
| 3 | 36 | 5.5 |
| 4 | 37 | 6.5 |
| 5 | 38 | 7.5 |
| 6 | 39 | 8.5 |
| 7 | 40 | 9.5 |
| 8 | 41 | 10 |
| 8.5 | 42 | 11 |
| 9.5 | 43 | 12 |
| 10.5 | 44 | 13 |
| 11.5 | 44 | 14 |
| 12.5 | 46 | 15 |
BABY APPAREL – Tops and Bottoms
| AGE | HEIGHT (cm) | CHEST (cm) | WAIST (cm) |
| --- | --- | --- | --- |
| 1 – 3 Months | 62 | 43 | 44 |
| 3 – 6 Months | 68 | 45 | 46 |
| 6 -9 Months | 74 | 47 | 48 |
| 9 – 12 Months | 80 | 49 | 50 |
| 12 – 18 Months | 86 | 40 | 51 |
| 18 – 24 Months | 92 | 53 | 52 |
| 24 – 36 Months | 98 | 55 | 53 |
BABY SHOES
| AGE | UK | EU | US | Measurement (cm) |
| --- | --- | --- | --- | --- |
| 0 – 3 Months | 0 | 16 | 1 | 9 - 10.7 |
| 3 – 6 Months | 1 | 17 | 2 | 10.8 – 11.6 |
| 6 -12 Months | 2 | 18 | 3 | 11.6 – 12.2 |
| 12 – 18 Months | 3 | 19 | 4 | 12.4 - 13 |